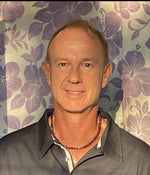 Jamieson has a holistic approach to remedial massage therapy. 
Combining  relaxation, remedial and medicinal massage techniques, Jamieson aims toward revitalising and strengthening your ability to be more comfortable in life. 
Through studies in Traditional Chinese Medicine acupuncture, Jamieson has a particular interest in establishing an internal balance of your mind, body and spirit. Jamieson is qualified for all major health fund rebates. 
---
Availability: Balmain - Saturdays, Sundays
BOOK AT BALMAIN